Appalachian Futures: Black, Native, and Queer Voices
Edited by Annette Saunooke Clapsaddle, Davis Shoulders, and Crystal Wilkinson
This book series gives voice to Black, Native, Latinx, Asian, Queer, and other nonwhite or ignored identities within the Appalachian region. It does not seek to define the region. Reading from Appalachia rather than about Appalachia, it will observe the process of becoming by amplifying the experiences that a multiplicity of writers, activists, organizers, and everyday people find within its boundaries and in their absence from this place. This series will advance a creative ecosystem unrivaled within traditional cultural hubs, creating a space for the voices and stories of Appalachia's future.
ABOUT THE SERIES EDITORS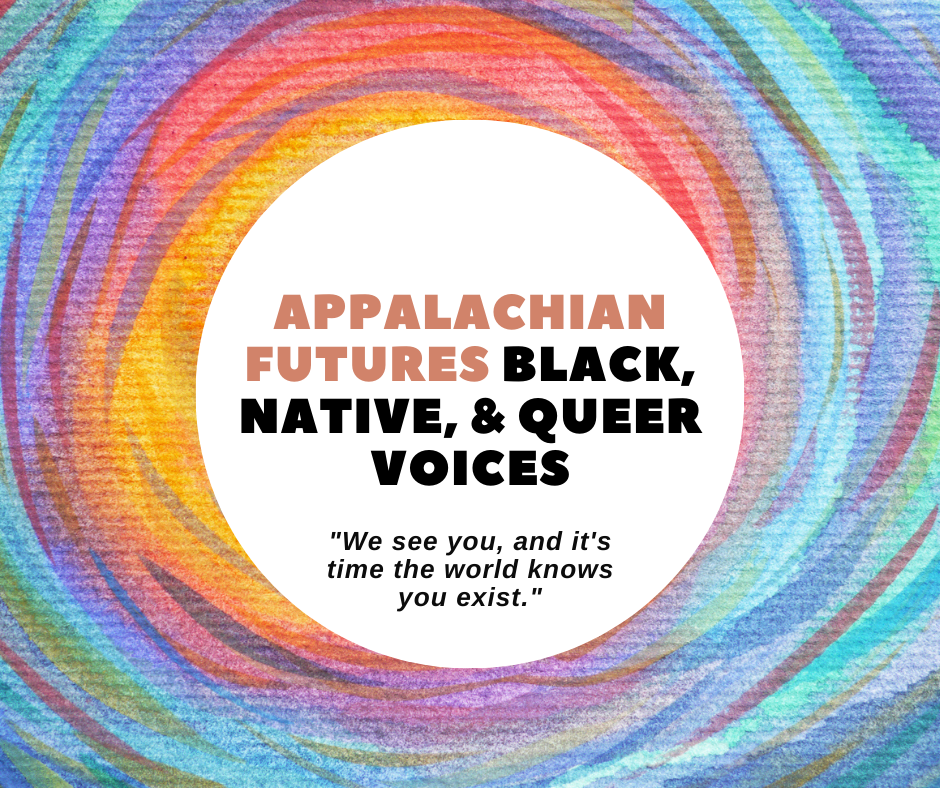 "This series reminds us that Appalachian literature is an ever-changing, complex organism with ancient bones and a fearless heart."

—ANNETTE SAUNOOKE CLAPSADDLE
Annette Saunooke Clapsaddle (left)
Annette Saunooke Clapsaddle is an enrolled member of the Eastern Band of Cherokee Indians and is the author of Even As We Breathe. Her work has appeared in Yes! Magazine, Lit Hub, Smoky Mountain Living Magazine, South Writ Large, and The Atlantic. Clapsaddle teaches at Swain County High School and serves on the board of trustees for the North Carolina Writers Network.
Davis Shoulders (middle)
Davis Shoulders is a director and worker-owner of Atlas Books, an independent and cooperatively-owned bookstore in Johnson City, TN (forthcoming 2021). They have served as the Events Organizer for Union Ave Books in Knoxville, TN since 2018.
Crystal Wilkinson (right)
Crystal Wilkinson is the author of Perfect Black, The Birds of Opulence, Blackberries, Blackberries, and Water Street. She was named a 2020 USA Fellow by United States Artists and teaches at the University of Kentucky, where she is Associate Professor of English in the MFA in Creative Writing Program.
FORTHCOMING BOOKS
Chocolate City Way Up South in Appalachia: Black Knoxville at the Intersection of Race, Place, and Region, Enkeshi Thom El-Amin of Black in Appalachia podcast

A collection of essays by Queer & Trans organizers & artists across Appalachia, edited by Rae Garringer of Country Queers podcast 

Tar Hollow Trans: Reflections on Culture and Identity in Appalachia, Stacy Jane Grover

A collection of Black voices of Appalachia, edited by Crystal Wilkinson

A collection of Native voices of Appalachia, edited by Annette Saunooke Clapsaddle

A collection of Queer Appalachian writers on religion, edited by Davis Shoulders

A collection of Latinx Appalachian writers, edited by Ricardo Nazario-Colón

Deviant Hollers: Queer Ecologies and Bodies in Appalachia, edited by Zane McNeill and Rebecca Scott

A collection of Queer Appalachian photographers and photography, edited by Julie Rae Powers

Affrilachia: The Remnant that Remains by Chris Aluka Berry

Of Fakes by Dani Lamorte

Animate Literacies by Caleb Pendygraft

Paganism in Appalachia by Caleb Pendygraft

Appalachian Ghost by Raymond Thomposon Jr.

Freedom Stories: Unearthing the Black Heritage of Appalachia by Alicestyne Turley

Freedom Struggles in Urban Appalachia: Resisting Pittsburgh's Schools, Prisons, and Carcerality edited by T. Elon Dancy II, Lori Delale-O'Connor, and Sabina Vaught

Return to La Tama: Indigenous Women's Testimonies in the Méndez Canzo Inquiry on the Interior of La Florida by Melissa D. Birkhofer and Paul Worley

EDITORIAL ADVISORY BOARD
Trey Adcock
Alana Anton
Amy M. Alvarez
Willie Edward Taylor Carver Jr.
Ricardo Nazario y Colón
Emily Brier
Bernard Clay
Marie T. Cochran
Jonathan Corcoran
Sophia M. Enríquez
Robert Gipe
Alena A. Hairston
Jason Howard
Silas House
Bob Hutton
Ann Kingsolver


Z. Zane McNeill
Meredith McCarroll
Rahul Mehta
Shauna M. Morgan
María Patricia Ortiz
Jeremy Paden
Deesha Philyaw
Carter Sickels
Savannah Sipple
Kiran Singh Sirah
Gerald L. Smith
Charice Starr
Jacinda Townsend
Darin Waters
Julia Watts
Jessica Wilkerson
NOW ACCEPTING SUBMISSIONS
For more information or to submit a proposal or manuscript for consideration, contact Editor at Large Abby Freeland at [email protected]. At this time, the series is not accepting full-length poetry, fiction, or short fiction manuscripts. Creative cross-genre and hybrid genre manuscripts will be considered as well as collections or anthologies that contain creative work. The series is seeking and accepting nonfiction and creative nonfiction proposals and manuscripts.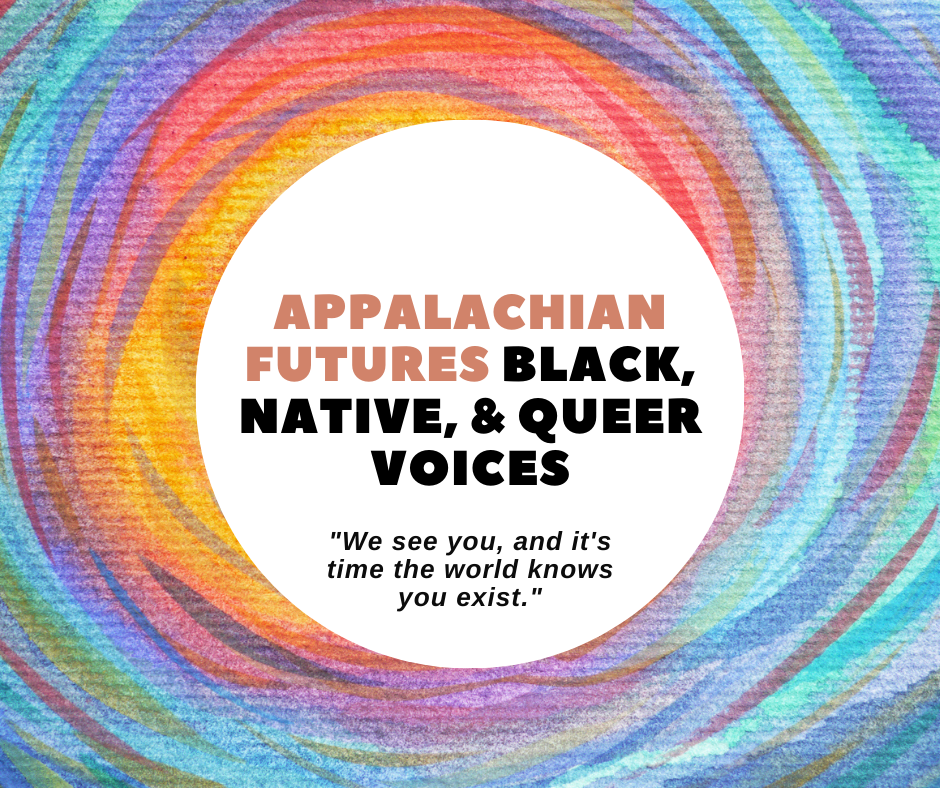 "For those who know the multiplicity of voices here but have yet to see them in print: We see you, and it's time the world knows you exist."

—DAVIS SHOULDERS